Interior Architecture
Creating a Colonial from the inside-out
Work with our design staff to develop an interior that reflects your unique style & character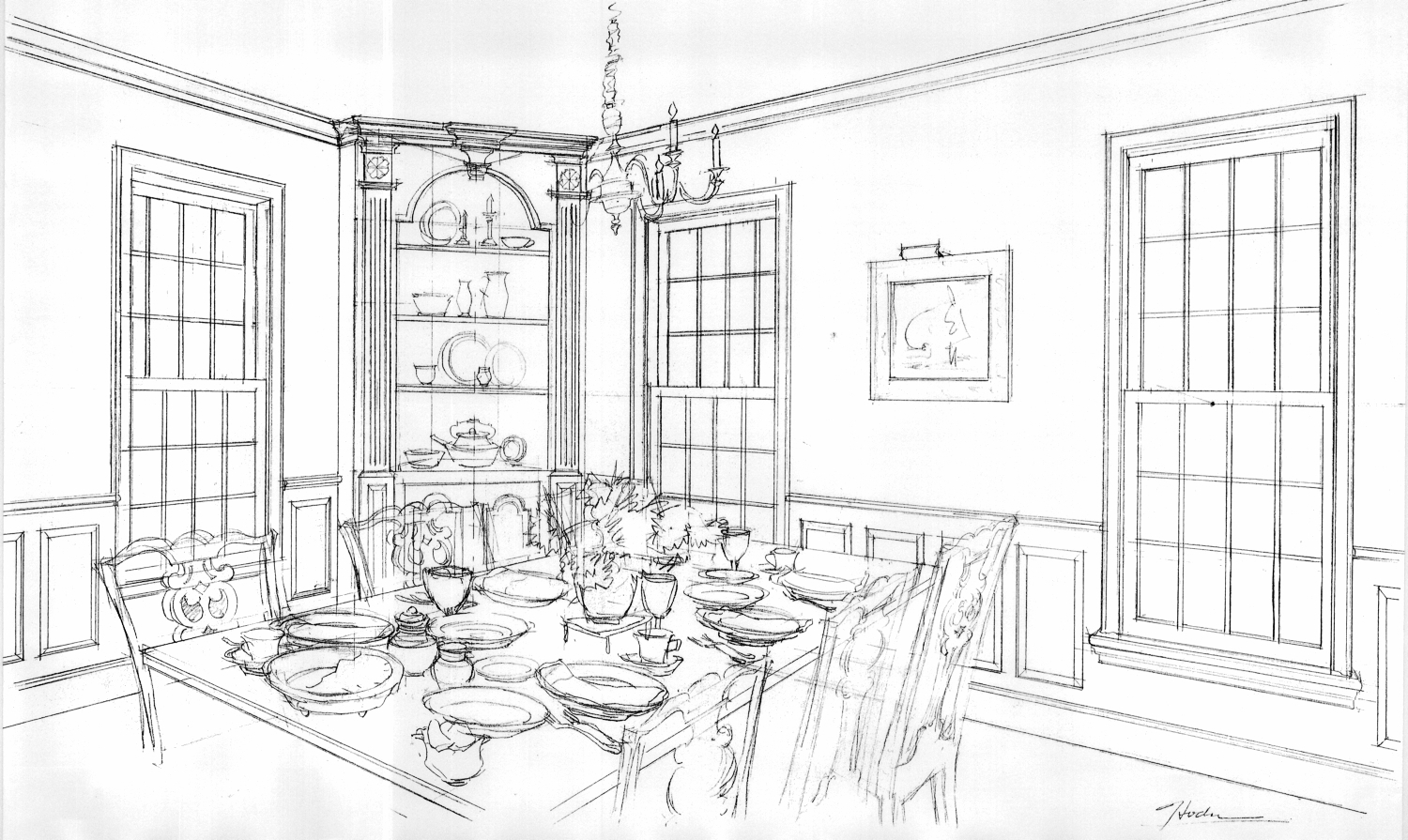 CCH offers an initial interior design consultation with a senior design staff member (in person or by phone) at no charge. We believe in taking steps to reduce stress, minimize confusion and make the process of planning and building a new home an enjoyable one...Read More
The design process typically flows from initial telephone conversations and E-mail or mail exchange; starting with a client wish-list and any simple sketches or drawings that they can provide. With a firm grasp of the client's goals, we generate a Custom Interior Design Proposal which outlines the project and estimates a timeframe and cost. Once the signed contract and retainer are received we first resolve the site plan and floor plans, then the elevations, and finally the structural layers, details and interior elevations. The architectural process timeline can vary from several weeks to several months to complete.


The scale, scope and time schedule of each project dictates the completed plan cost.


The cost for Classic Colonial Homes, Inc. to generate a custom design can be accurately estimated prior to commencing and will depend on size and complexity. The CCH Custom Design Agreement outlines the custom design fee structure. We recommend calling our office to discuss your project ideas and timeline. Once we have a clear understanding of what a client wants, based on the initial complementary Design Consultation, an estimate for the complete custom plans will be provided.